Miraculous Scenery
The true value of Miyajima as one of the three
most scenic views of Japan
rests with the view
from the mountaintop.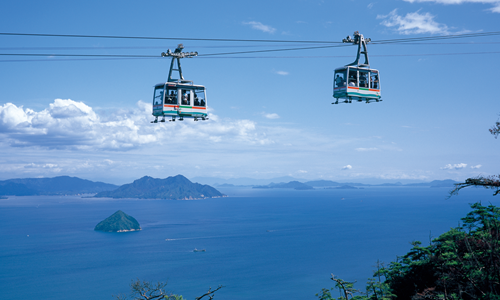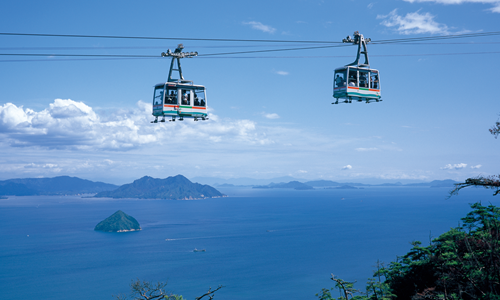 Amazing view from the ropeway
gondola, like walking on air
An air walk on the ropeway gondola is another
attraction of Mt. Misen sightseeing.
You can enjoy magnificent views of the Seto Inland Sea and Miyajima's
primeval forest, as if you were walking in the air.
360-degree panoramic view of Mt.Misen.
Before your eyes is a 360-degree panoramic view.

Feel the beauty of the magnificent Seto Inland Sea, dotted with hundreds of islands.
360-degree panoramic view
You can move this photograph from side to side by dragging the screen
Mt. Misen Observatory

You can command a panoramic view of the many islands dotting the Seto Inland Sea.This panoramic view never bores people and moves the hearts of visitors.
Shishiiwa Observatory

Shishiiwa Observatory, located next to the terminal of the ropeway, can also offer an amazing view, comparable to that of the summit.
Satellite of Lover's Sanctuary
(on the 2nd floor of Shishiiwa Station)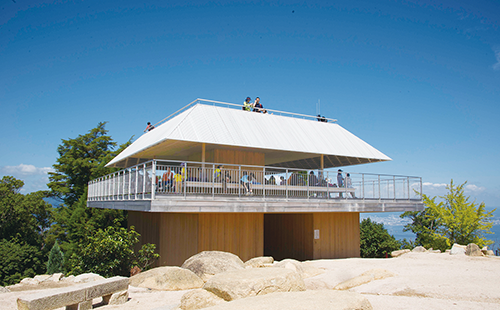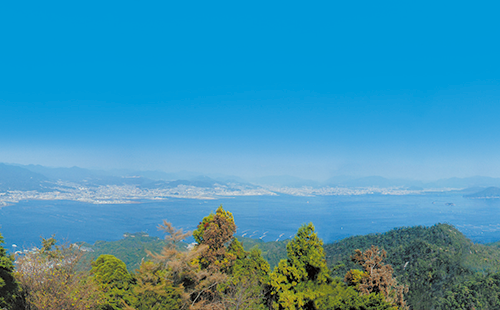 Mt. Misen Observatory
A great panorama pf 360°without obstructions

On a fine, clear day, this point commands views as far off as the Shikoku Mountain Ranges and the dotted island of Seto lnland Sea.
Marvelous views created by nature from time immemorial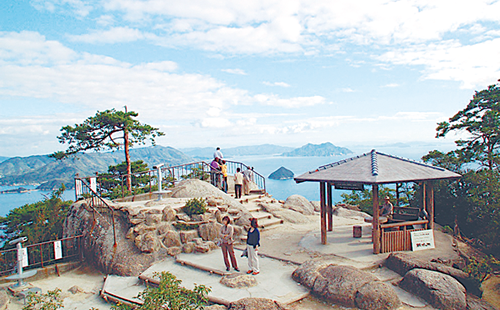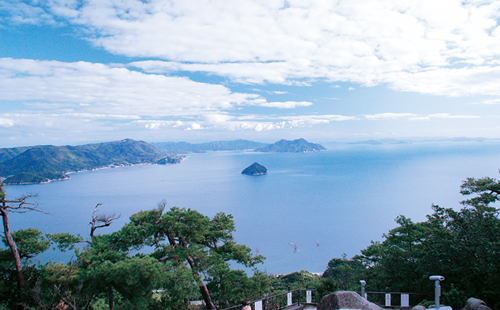 Shishiiwa Observatory
Magnificent spot to view the beautiful islands dotting the sea

The observatory, located by Shishiiwa Station, is a great spot to view the magnificent Seto Inland Sea, dotted with many islands.